Reframes, personally I love them. I use them for changing my own limiting belief system, I use them to demonstrate confidence and authority, but I also use them to kick the pretty little pedestal so many young women have planted firmly under their butt.
I don't give much relationship advice. Unlike Dr. Phil, I figure a couple of divorces disqualifies me from trying to be any type of relationship guru. I am more of a serial monogamist. I tend to find one girl that really meets my needs, and stay with her till her flighty personality takes her down the rabbit path to some other shiny object distracts her, or her demands and shit test tip the scales and she becomes more irritation than gratification. And since I typically date bi girls, I still get my "hunt" and "variety" quotas filled as well.
I have studied and tried a lot of dating tactics. Nothing, and I mean nothing, beats unshakeable confidence. You don't really need to understand anything else other than confidence and sexual tension. Of course, for many of us, we learn all of the other social dynamics and rules so we can experience success with women, and as that success grows so does our confidence.
With that, there is still one reframe that I think is worth gold. I have used a variation of it many different ways, while it hasn't always gotten me laid, it has a higher percentage of creating attraction and sexual tension than almost anything else I have ever said.
I don't want a relationship.
At least 100 times in my life I have hooked up with some girl, and the next morning (or next contact) she is having a hard time justifying the logic in her mind to rationalize the decision she made with feelings. Women do what they feel like doing, and when you make them feel sexual they fuck you. And then when they get back to their normal life, with their friends, E News, and social media, they sometimes want to take back power from the interaction we had. I think part of it is a minor shit test to see if she owns you now that you had sex with her, and part of it is trying to rationalize the "why".
This conversation has played via text, phone and real life in hundreds of variations.
Her: "We need to talk."
Me: "Hey, what's up?"
Her: "Last night can't happen again."
Me: "Ok."
Her: "I just am not ready for a real commitment, you are just not my type."
Me: Slight chuckle, "What makes you think I want a relationship?"
Her: "What? I mean, we slept together?"
Me: "Relax, I don't want a relationship at all."
Her: Stunned – "Why not?"
Me: "Why would I want to shackle myself down and miss out on all the world has to offer?"
Her: "You mean you don't want a relationship?"
Me: "Not at all. If I met the right girl that really connected to me and I felt she had more to offer than the average girl, then I might be open. For the most part, I just enjoy dating and meeting new people."
Her: "So what am I to you?"
Me: "A girl I am dating. (I will usually see the fire of attraction in her eyes about now) Uhmm, was dating since you just made it clear we are not seeing each other again."
Her: "No, it's not that…"
Me: "It will be ok. Let's talk more later. Drinks 8:30 tonight, meet me at [place]."
Her: "Ok." All smiles.
I never try to be harsh about it, but it is amazing how girls are. 10 years ago, when I was with a girl for the first time about 70% either wanted, or believed I was now in a relationship with them. Today things have changed. It's not till after I have slept with them 3 times that they believe this.
This one line can keep a girl coming back to your bed for months. Most hot women experience 100 guys hitting on them a day. You wouldn't believe the 1000's of college girls I know that have the 27-60 year old man buying them cars, paying tuition, giving them spending money, promising houses, etc, all for the CHANCE of being with them. Guys they just met tell them "I love you." Guys hear about the asshole she is dating (usually me) and give the "If you were my girl I would never treat that way." It's not just a constant barrage of guys that want to bang them, but also guys that want to put them on lockdown.
Most men that I know who are extremely good with women do not want to be in a relationship. Yet most average men with few options think this is the best they can do will try to land a relationship as fast as possible. He will try to limit access to her pussy from other men through commitment. Just offering or easily getting into a relationship with a woman, where your access to other women is lowered, makes you look every other guy – WEAK.
It is simple economics. The person with the highest sexual market value is going to hold out for the "best deal." And if you easily go into relationship mode, you are subtly communicating you do not believe you are as valuable as she is. Hell, my ex-wife asked me a dozen times to marry her over the course of 2 years. I should have kept saying "No."
But when you say you "Don't want a relationship" you look strong. You appear to have options and a man with options is attractive. And it strikes a chord in her insecurities. Her mind shifts from "You are not good enough" to "Why doesn't he think I am good enough?" and then she sets off on a path to prove you wrong. More sex, little to no drama, all while trying to prove she is worthy.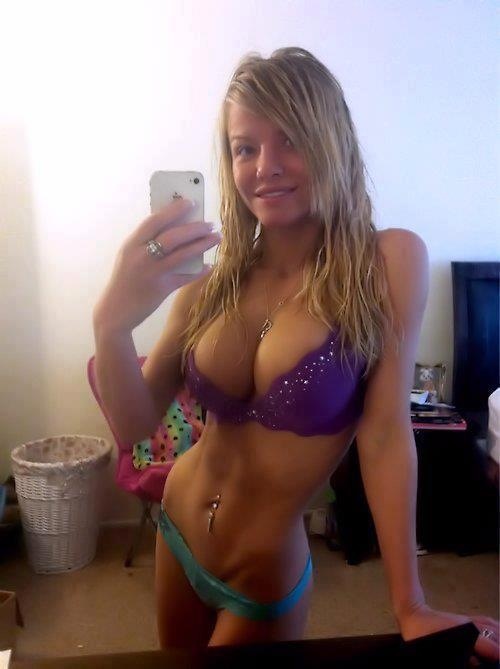 And this dynamic works before you have had sex with them, just not as well since they don't have as much invested in you (emotional connection). I have used the following many times in my life while approaching and opening a hot young lady.
Me: "Are you bisexual?
Her: Shocked with a slight smile, "Uhmm, no."
Me: Slight frown with steady eye contact, "Well… would… you happen to be rich." (Slight pauses to demonstrate me qualifying her and to amp the sexual energy.)
Her: More shock with a big smile and that first glint of attraction in her eyes, "What do you…"
Me: I cut her off abruptly, "Do you have a house? Do you have a trust fund? What kind of car do you drive? How many TV's do you own? Are your parents rich?"
Her: Laughing, "I am not telling you that."
Me: "You are poor, got it. (Pause) I just don't think this relationship is going to work out."
Her: "What do you mean?"
Me: "Well I need a girl who is at least as good as me. Someone who can contribute to the lifestyle I have."
And the conversation just keeps going with me flirting and telling her she doesn't qualify. After a few minutes I usually make her comply with something I want. A "hand me that beer bottle, ketchup bottle, chair, etc." works well. Depending on her level of attraction with me I may just get her number, or I may continue to elevate the sexual tension by giving her more task where she can prove she is worthy.
For those of you who approach women regularly, try it (actually, try it with your wife or girlfriend – it will still amp the attraction). The next time you are talking to a girl and get any type of negative response from her, just look her in the eyes and say, "I don't think this relationship is going to work out." Don't smile, and just watch her eyes. 9/10 times you will see the first spark of attraction.