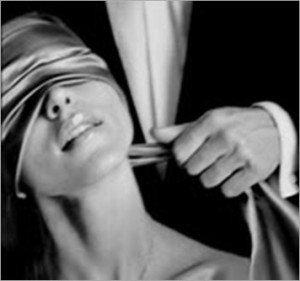 One of the hardest things to do is to see reality for what it is, and not what we were "taught" to see. I am a huge fan of watching what people do, and acting accordingly.
Not what they say mind you… but what they do.
With that, I will teach you exactly how to make a girl fall in love with you. And the hotter she is, the better this works.
First, you simply have to understand the true nature of women, challenge, and how to build attraction and sexual tension into your communication. You have to spark that attraction in her. I have done this in literally 30 seconds with some of my techniques, but most of the time attraction can be built in 3-15 minutes.
Now, once you have sparked attraction, built sexual tension and displayed your Alpha credentials, you can push the internal triggers that ignite that "love feeling in a girl.
Female Love Triggers
One of the first things you have to tell her is you are only looking for a "good time". You really don't want to settle down.
Through the initial conversation make sure you tell her that you are number 1 in your life and you really enjoy focusing on building your career and wealth (it doesn't matter what you do, just say this).
As you flirt with her let her know that you really value your time. In a charming manner, tell her to keep her expectations to a minimum. You are just a guy to have fun with till Mr. Right comes along.
Remember, all of this is said in a nonchalant, devil may care and charming way. Almost as if it is an afterthought to protect her.
At some point when you feel the attraction in her building you tell her, "You and I are not sleeping together tonight."
You may, you may not, but as soon as you say you are not the girl immediately starts wondering why her sexual charms are not working on you. I mean, every other guy is immediately trying to get in her hole, so why not you? Is there something wrong with her? Do you have so many women that you could care less about her? Is she really not special?
You know, she is now thinking all the things you want her to think. You want her to mentally start trying to figure out how she is going to "change your mind" and sleep with her.
Now, assuming you follow my methods, you aren't taking her on a fancy date or dropping any serious money on her.
Instead, try one of these:
1) Tell her to cook for you
2) Invite her over to your place for a sip of wine
3) Have her meet you at a very close pub to have 1 or 2 drinks
Sex will likely follow this incredibly romantic gesture on your part as women just can't resist a man that does not try to impress them.
When you do have sex with her, you use her as hard as you can. You completely dominate her. In the bedroom you treat her as your personal whore. Push every boundary as you pull her hair, choke her (learn how to do this – you are restricting blood flow, not air, in sexual choking), tie her up, make her call you "Sir" or "Master", tell her exactly what to do and have fun doing it.
Basically you fuck her brains out.
You do not; I repeat, YOU DO NOT make love to her. Nothing soft, sweet and gentle. You will be a caveman.
After you leave do not text her about anything for at least 1 day. Do not tell her you like her, or how much fun you had.
Do not call her, answer her calls, or text her back.
Do not open her SnapChat.
After a day, you can text her something witty, charming or even just invite her over for another bang.
You do not want long text. Short, sweet and to the point.
You will only answer every 2-3 text from her. And feel free to make her wait an hour or longer before you answer.
Do not take her phone call, instead, after she calls you text her back this: "u call".
Notice the complete lack of spelling and punctuation.
When you deal with her, you want to be brutally honest.
If you don't like her new haircut, tell her.
If you don't like her clothes, tell her.
If she hasn't shaved her legs in a day and you feel that stubble, tell her how much you hate that.
IF she says something stupid (don't worry, she will) make sure to point it out.
Do not take any shit from her at all. Do not let her judge your place, possessions or style.
From time to time, make sure you flirt with and build attraction in other women in front of her. She needs to see other women appreciating your charm.
Now, if you are doing this right, she is going to be texting, calling and dropping by all the time. She is going to buy you gifts, cook for you and start wearing those sexy outfits you like.
Not matter your personal sexual kinks, she will completely adopt what you like, and she will initiate sex even more.
Congratulations, this girl now loves you.
And if you want her to continue to love you, then you never change this behavior.
These behaviors trigger the love, romance and sex desire in women.
They are genetically built to be triggered by these attitudes and this treatment, as this is exactly how a powerful, sexual Alpha male treats women.
He treats them this way naturally and they naturally "feel" complete adoration for him.
Now, most women will never verbally admit this.
But every girl has this type of man in her past that she still feels for.
Don't listen to what they say, but watch what the do.